How to buy a Digital Camera
Short history of a rapidly changing market.
Digital camera sales became 'mass-market' around the year 2000 and most of the rapidly increasing sales were small 'compact cameras'. About 2005 more experienced photographers began to use digital SLR cameras as the price became affordable. Compact digital cameras continued to increase in sales until around 2010 when smart phones with camera began to take over the 'point & shoot' market of family and friends snaps. There are now very few cheap small compact cameras on the market although there are plenty of 'high end' compact cameras.
What camera do you need.
There are four types of digital camera and before deciding you need to think about what are you going to use it for. The main question is; do you want a light weight camera for travel or a larger camera with easy access to menus. The number of mega-pixels is no longer and issue and there is NO NEED for a large zoom unless you shoot sports or wildlife.
After teaching students for several years I have found the biggest factor for beginners is 'how easy is it to access the key menus in your camera', such as exposure compensation, scene modes, flash, macro, self timer, movie, ISO and white balance. For this reason it is easier for beginners to learn on a 'bridge' camera or SLR.
Brian's tips
Do your homework on the type of camera you want, before you go shopping.
(You cannot make valid decisions on the shop floor.)
Go to a reputed camera shop for advice on the type of camera you want.
(Buying from a camera shop, allows you to return for help at any time.)
Ask if there is last years model available – it may be at a discounted price.
Photowarehouse 190 George St. have the biggest range of cameras in Dunedin and Harvey Norman Cnr Maclaggan St & Rattray St also
COMPACT CAMERAS
Start with a basic camera under $300. When you are more experienced you may want to buy a sophisticated high end compact camera. I find Nikon Coolpix and Panasonic Lumix to have much easier menu systems than any other compact cameras. Make sure you have quick access to scene modes, flash, exposure compensation, macro, self-timer and a movie button.
Brian's pick –
Panasonic SZ10 – about NZ $250 Details ..
If you do a lot of outdoor sports or tramping – you may want to select a robust waterproof camera such as
Nikon Coolpix AW130 – about NZ $490 Details …
Panasonic FT6 – about NZ $400 Details …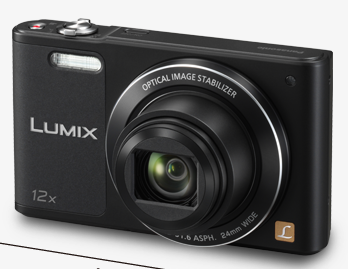 BRIDGING CAMERAS
These look like the larger SLR cameras but you cannot swap lenses. However they often come with a very large zoom which makes them a very versatile choice especially if you are interested in photographing wildlife – or sports – children in action, etc. They usually have all the key menu controls at your fingertips and excellent macro ability.
Brian's pick –
Panasonic FZ80 – about NZ$648 Details …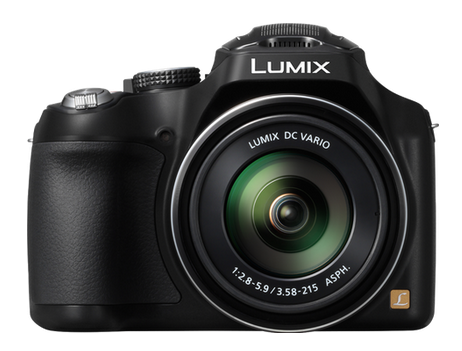 MIRRORLESS (MICRO FOUR THIRDS) CAMERAS
These cameras were introduced a few years ago as a new concept in digital camera. By removing the glass prism and mirror which SLR cameras have, it is possible to make a much smaller high quality camera with interchangeable lenses. Although these are smaller than an SLR and easier to transport, they are not cheaper. Also they have electronic viewfinders, which can take some getting used to and very complex menu systems. Because of the complicated menus, I think they are more suited to a photographer who has spent years on an SLR, and fully understands the key menus.
Brian's Pick –
Olympus EM 10 – about NZ $1200 Details …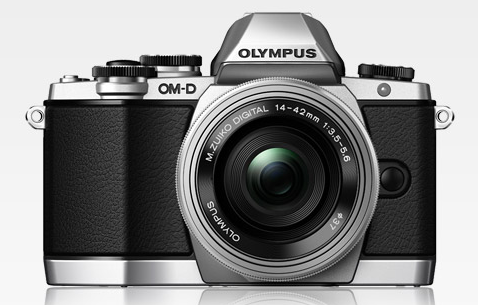 SLR (Single Lens Reflex) CAMERAS
SLR cameras use a mirror and prism to enable you to see through whatever lens is on the camera. As a beginner it pays to start with one of the most common brands and you may get a second hand camera at a good price. Canon and Nikon are by far the most popular, but the Nikon SLR cameras have a much easier menu system. You should pick the most basic model or perhaps one slightly above the bottom level to get a better menu selection.
For everyday portraits and landscapes a zoom lens of 18 – 55mm focal length is quite adequate although 18 – 70 or even 18 – 200 gives you a bit more flexibility. (18mm gives wide angle for landscapes and 55 – 70 is the best range for portraits and to enhance landscape backgrounds. ( These focal lengths are for SLR cameras with DX format – not the more expensive full frame cameras.)
You don't need to buy an extra longer tele-photo such as 70 – 300 mm unless you plan to shoot a lot of sports or wildlife
 Brian's pick –
Nikon D5200 $745 (with 18-55 lens) Details …
You may want to select the, Nikon D5200 (with 18-200 Tamron lens) at NZ $998