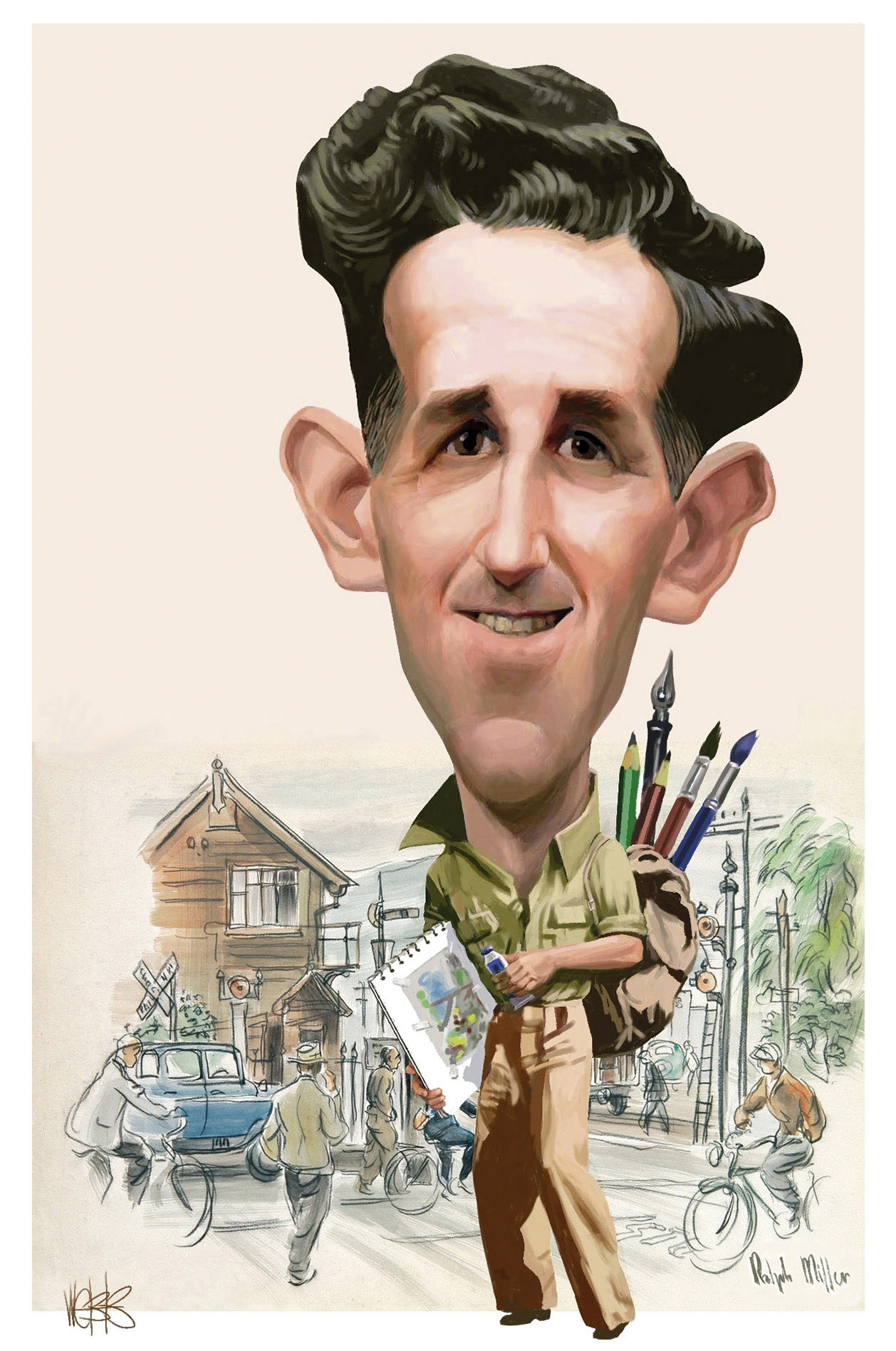 CARICATURE OF RALPH MILLER – by Murray Webb
Drawn on top of the conté and wash drawing 'Railway Crossing' by Ralph.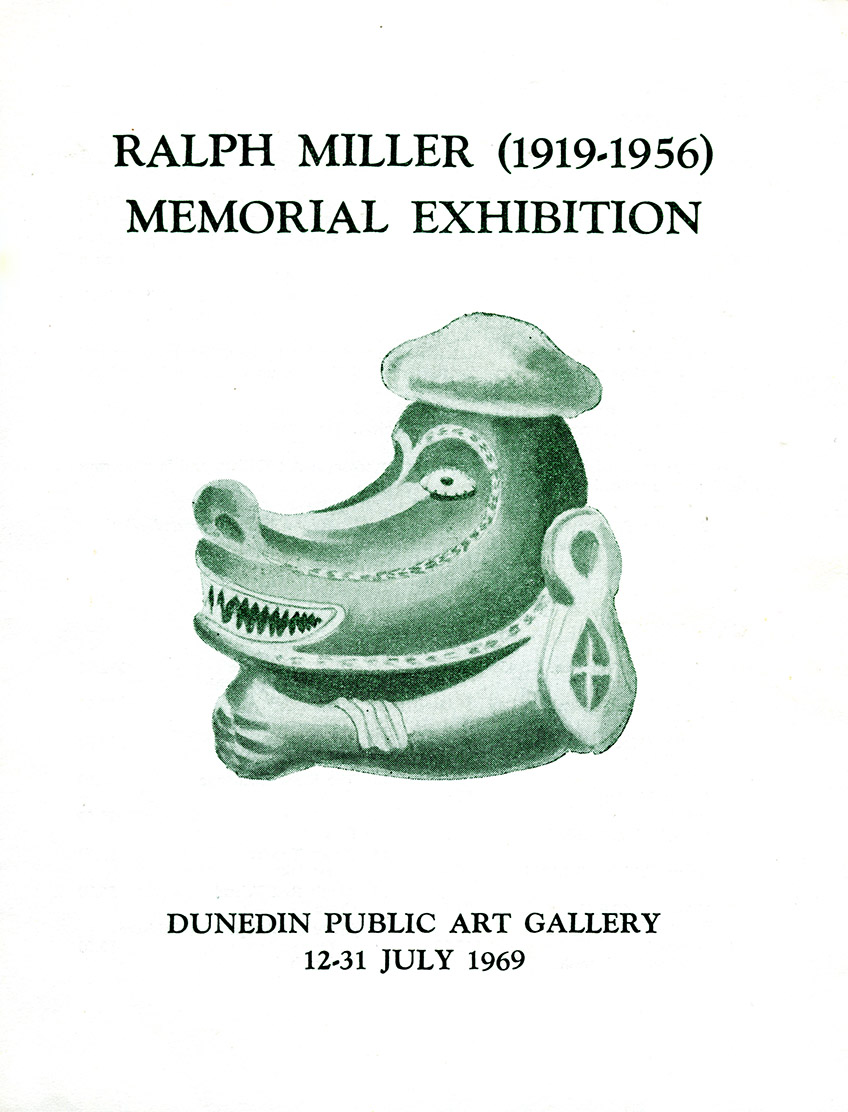 In July 1969, 13 years after Ralph's sudden death a Memorial Exhibition was held in the Dunedin Public Art Gallery with around 90 artworks showing his progression as an artist.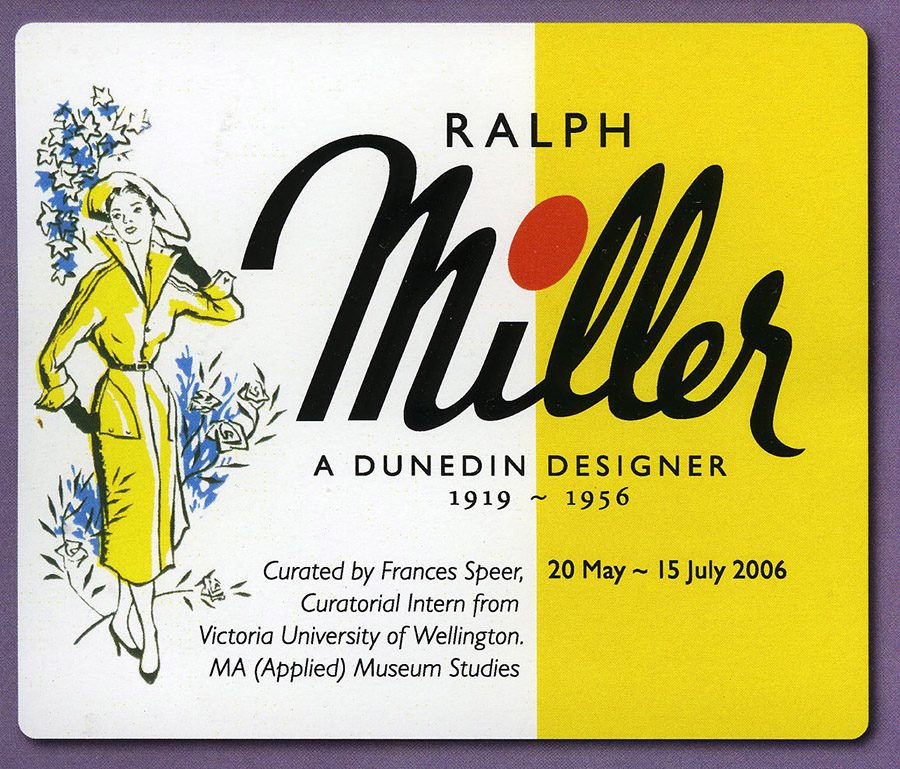 In 2006 Des Smith a well know art connoisseur in Dunedin stated, 'It's time Ralph Miller's art work was back in the public arena. A retrospective exhibition was organised in the Hocken Collections Library. It began on 20 May ad was extended to o 31 July and then extended to
MILLER STUDIOS
In 1911, Ralph's father Oswald Miller started a signwriting studio. His eldest son Roy introduced Stained Glass Windows, Ralph introduced modern design techniques and later Roy's son Winston began shop-fitting ….
WAR IN THE PACIFIC – NO HOLIDAY
Otago Daily Times 3 April 2012 When the Japanese bombed Pearl Harbour on December 7, 1941, New Zealanders realised the possibility of invasion was a real one. ….

ARTISTS IN UNIFORM
Otago Daily Times 24 Aug 2017.
Gillian Vine looks at how three Dunedin artists, Russell Clarke, Maurice Conly and  Ralph Miller, recorded the life of NZ troops in the Pacific War …
THEY DREW FIRE – VIDEOS
A series of four Youtube clips containing interviews and artwork from several USA war artists who worked in the Pacific in WW2  … Gives a perspective on how difficult it was to produce artwork in the theatre of war …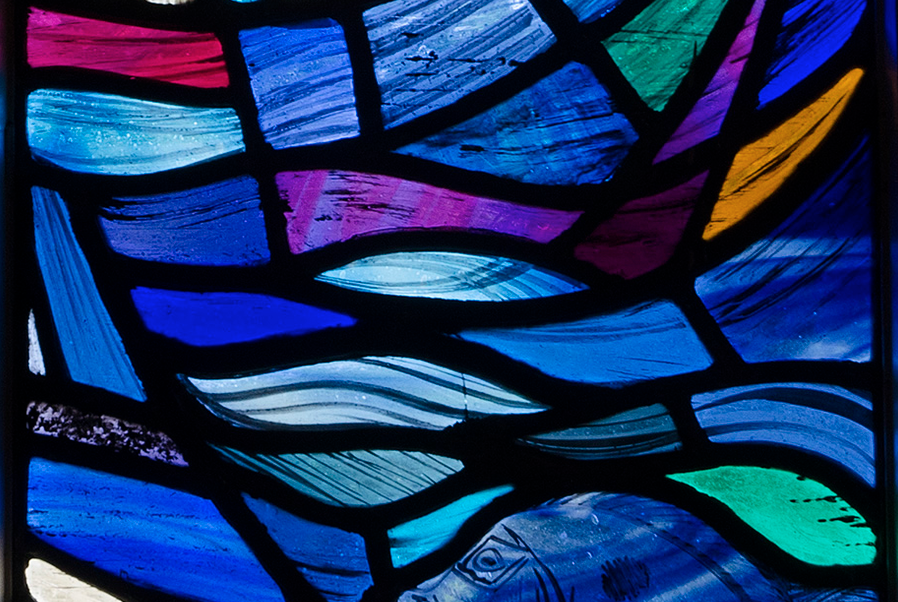 ROY MILLER – Ralph's brother produced over 300 stained glass windows …