MILLER STUDIOS LTD
Miller's Studios started out in 1911 as the firm O G Miller – begun by Ralph's father Qswell Miller. Oswell was a signwriter and the son of a master coachbuilder, Henry Miller, whose hansom cabs were renowned in Melbourne and Dunedin. Oswell set the standard for signwriting in Dunedin and his sons Roy and Ralph joined him forming a partnership called O G Miller & sons in 1946 . Roy concentrated on stained glass windows and his work is found in churches all over New Zealand. Ralph worked as a signwriter introducing elements of striking design which was a major step forward in the development of the business, which in 1958 became Miller's Studios.
Roy's son Winston joined the firm in 1958 and began to take the business in a new direction – shop fittings and design. Under Winston's direction, Miller's Studios has grown into the large business it is today. Since the very beginning – from Oswell to Roy and Ralph then Winston – a very high standard has always been set and Miller's Studios is noted for its leading design work.
This yellow card was done in the early 1950's by Ralph to advertise the firm. It was one of the first pieces of silk screening and incorporates many different elements within one overall design.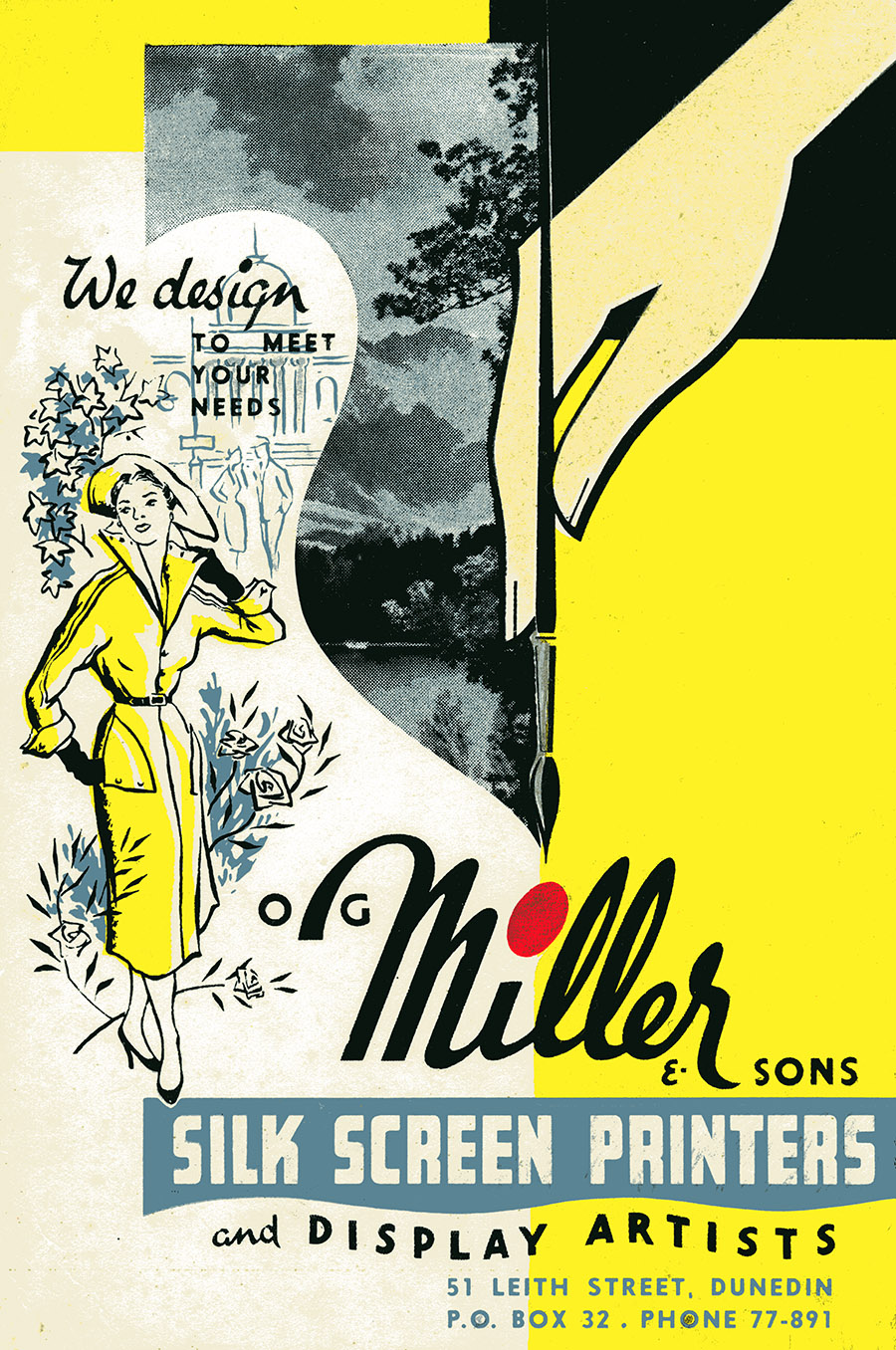 Advertising card designed by Ralph Miller