RALPH MILLER'S WORLD WAR 2 SKETCHES
During his years in World War 2 in the Pacific, Ralph Miller produced a  valuable record of the everyday life at the time. Some drawings are of the natural surroundings and wildlife, but the majority were of fellow soldiers at work and in leisure.
He completed over 500 sketches and was probably the most prolific New Zealand artist in the Pacific during World War 2.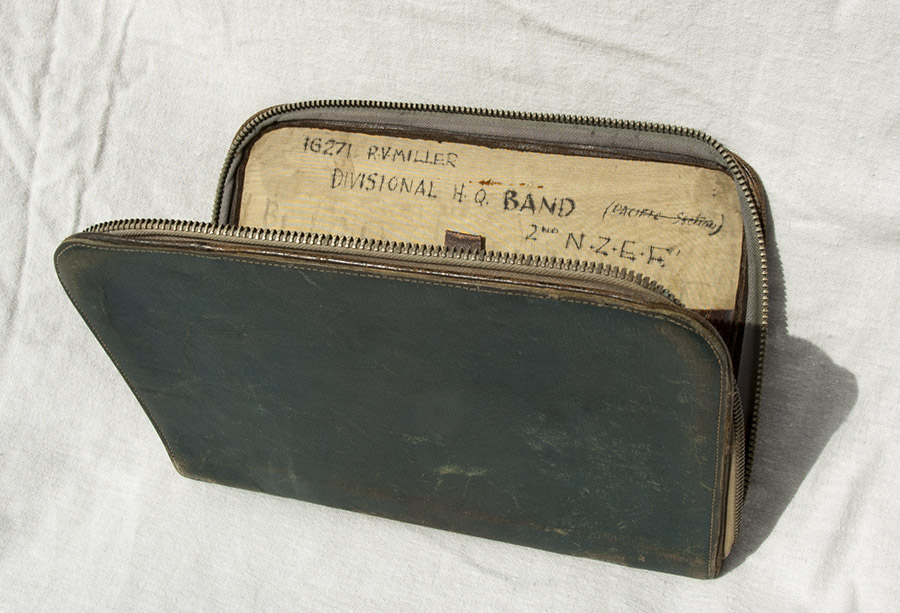 Ralph's small satchel which he must have carried everywhere he went during WW2. He drew over 500 sketches making him one of the most prolific artists during the war in the Pacific.