RALPH'S WORLD WAR 2 PACIFIC ARTWORK – 
Ralph spent over 3 years in the Pacific during World War 2 as a member of the New Zealand 8th Infantry Brigade band.  The band was stationed mainly in Fiji and then New Caledonia, but was constantly travelling to give concerts to the troops. Ralph continually captured life around him with his pencil and conté sticks.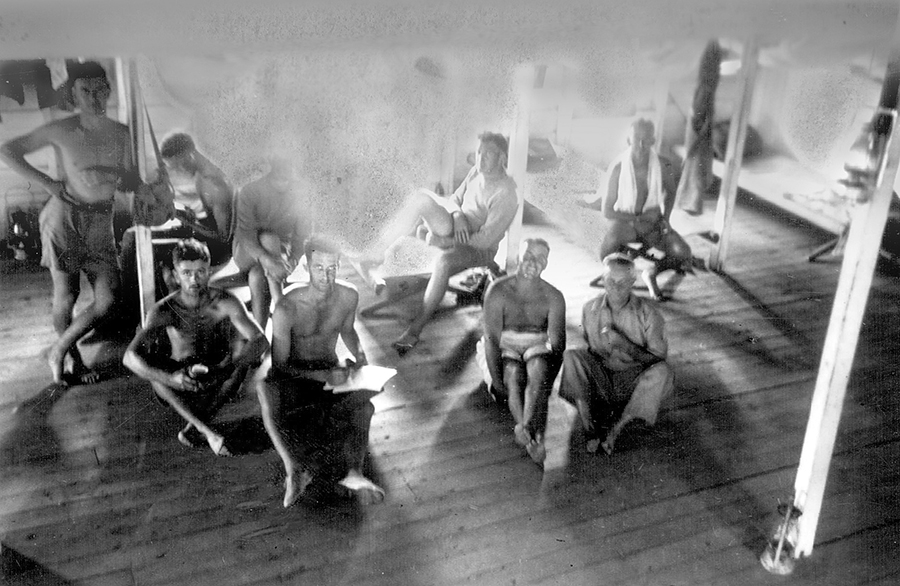 Ralph center left with pencil in hand, in an army hut with fellow band members.