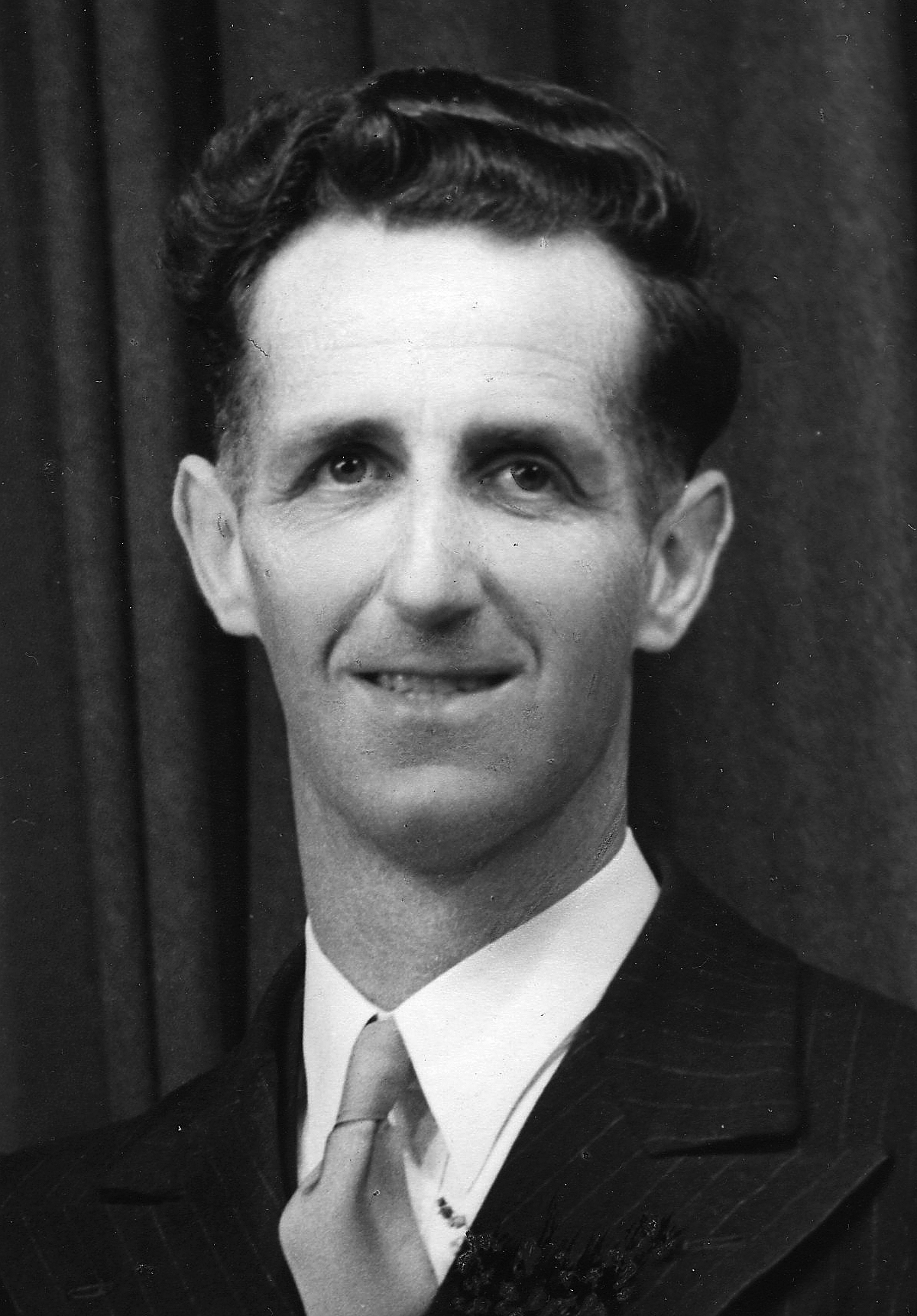 Ralph Miller – age about 30
Ralph V Miller (1918 – 1956) was a highly talented Dunedin artist who honed his skills with a pen and brush while working in his family's signwriting business.
While a member of the Army Band during the war in the Pacific, he drew constantly and developed an outstanding ability to quickly capture people in motion.
On returning home to Dunedin, he continued with this fluid style. His distinctive street scenes, typical of any town in New Zealand in the 1940s – 1950s, form an enduring record of the period.
New Zealand Listener March 29 – April 4 2014
"If he hadn't died in 1956 at just 37, Dunedin's Ralph Miller could have emerged as one of New Zealand's best-known 20th -century artists. A new book by his son, Brian Miller, reinforces this view.
MOMENTS IN TIME: RALPH MILLER-ARTIST  (Lifelogs Ltd, $50) reveals Miller's gradual evolution, from childhood sketches to increasingly confident drawings and paintings of World War II in the Pacific. But it's his depictions of post-war Dunedin that show what a good artist he was. Deft, humorous and accomplished, they form a vivid portrait of the man and his times."